About Lazada Philippines
It's the era of online shopping, without a doubt. Lazada Philippines is one of the popular e-commerce websites which sells products of many brands online through its website. The products range from consumer goods, food, electronics, toys, fashion to many others. The e-commerce website aims to sell an array of products to its customers and at the same time, offer them convenience through easy payment methods like cash on delivery and others.
What is the best way to use Lazada coupon code?
There are two simple ways in which you can use coupon code of Lazada.
Firstly, you can browse through its official website. You will have to go in the promotion and voucher section where you'll find many. Thereon, you can select one that suits you best and follow the instructions given. Below is an image of the voucher and promotional codes page.
Another way to go about it is to look for external websites that offer coupon codes for Lazada. Simply just pick a website and a coupon, copy paste the code (if required) at checkout. Some websites redirect you to the official website whereby you can avail discounts with ease too. Below is an image of such a coupon.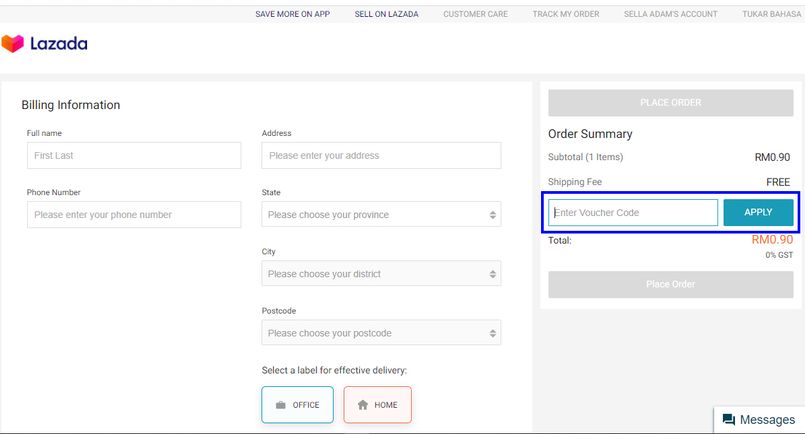 What is the best-selling on Lazada store?
Lazada offers wide range of products for its customers and some of the notable best sellers include:
Electronics
Amongst this category, blood pressure monitor, Bluetooth receiver as well as HDMI cable are popular selects. They're available at budget friendly prices too.
Home and living
In this category, ottoman chairs, kitchen equipment, furniture polish, home décor stickers are all popular picks.
Connecting with Lazada
Monday – Friday: 08.00 am to 09.00 pm
Weekends and Public Holidays: 9.00am - 6.00pm
Lazada Shipping
Lazada ships products in Vietnam, Malaysia, Thailand, Singapore, Indonesia, etc.